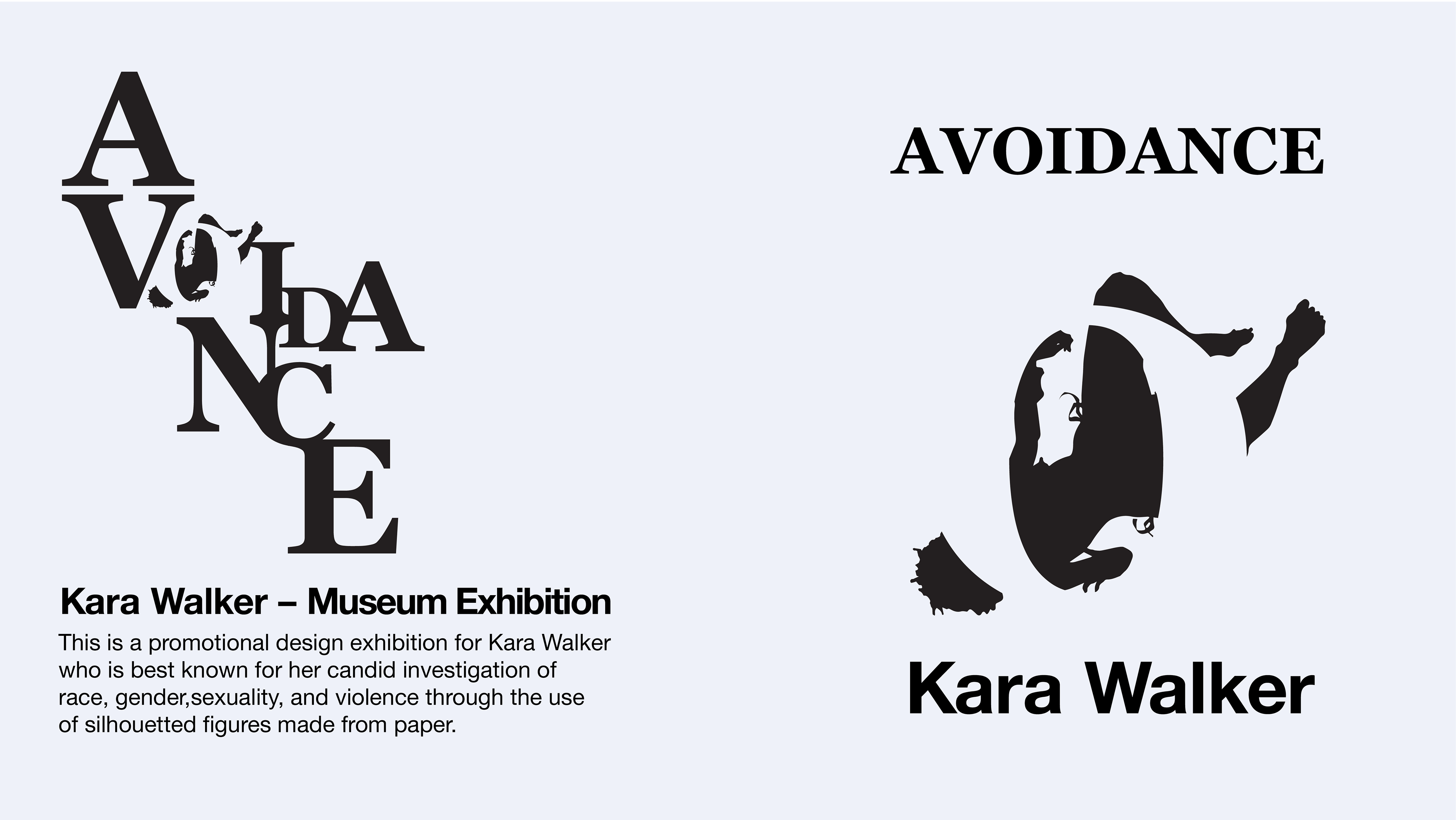 The Kara Walker artist exhibition is set to take place at the Museum of Modern Art, featuring Walker's panorama and silhouette pieces. This exhibition is promoted through the use of banners, shuttle signage, and other promotional items. The use of contrast throughout these materials echoed Kara Walker's portrayal of silhouetted figures. There is no avoidance for the audience and through experimental typography and use of the grid, I wanted to portray that.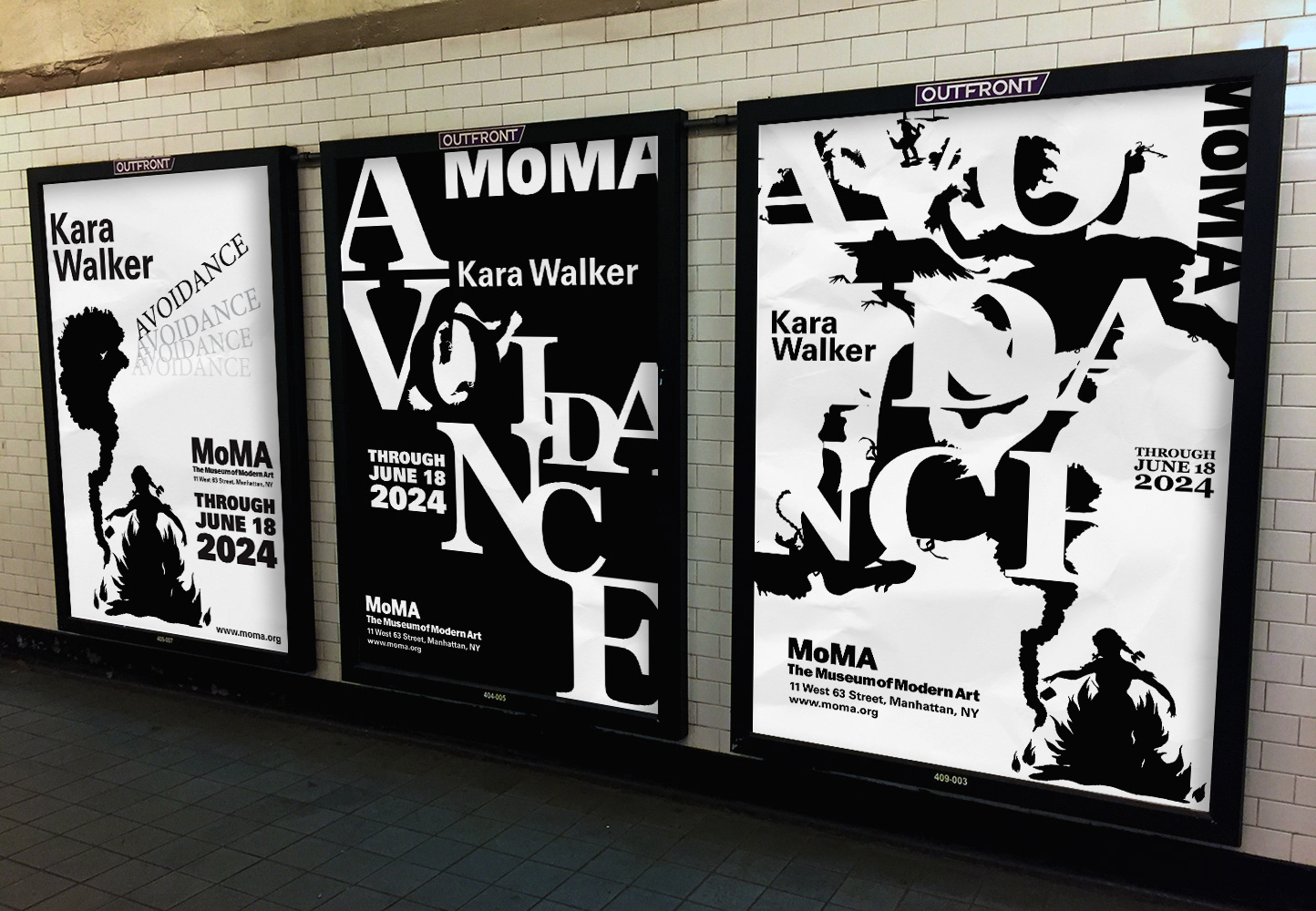 Emphasizing the use of contrast and form throughout these compositions allowed me to create unique shapes solely from
the interplay between the positive and negative space.